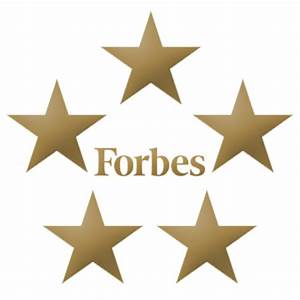 As featured in Forbes.
Beginning a new executive role is exciting. It can also be daunting and overwhelming, with so many people to meet and things to think about, prepare, do, and achieve. The role begins as soon as your position is announced and everything you do from that moment on communicates and has a significant impact. Your first three months are critical. Get these early days right and the positive momentum you establish can do a great deal of work for you, making everything that follows that much easier. Get distracted and fail to think through who you need to be, the relationships you need to build, the communications you must have, and the culture you must live and foster, and this important first impression opportunity is lost.
If you are beginning as an executive (or simply want to be more effective in the role you currently hold), take pen to paper and answer the following questions. Then, place your answers where you can see them daily and schedule time to review your progress weekly.
What kind of leader do I aspire to be?
Who do I want and need to be to foster the ideal culture and to build the relationships necessary to most effectively advance the business?
What personal disciplines (sleep, meditation, eating, exercise) must I honor to ensure I can consistently bring my A-game, my best and highest Self, to the role?
What are my top two or three key success outcomes for the year?
What metrics will I use to measure my success, now as an executive level leader?
What relationships are critical? What reputation must I establish and uphold? How can my personal values assist me in doing so?
What do I want and need to do my first day? Week? Month?
What are my key leadership themes? How will I create clarity and alignment around these themes throughout my organization? What communication must I have early and then often?
What exactly do I want and need to accomplish my first quarter to demonstrate early wins and build positive momentum for the reminder of the year?
Who do I have in my inner circle for perspective, coaching, feedback, and support? What exactly do I want and need from each? What conversations must I have to ensure I get the perspective and support I need?
Without thought and intentionality, even the best leaders can easily get lost in the demands of the day. Of course, leading at the executive level requires greater and greater attention to what is happening in the world and global marketplace. However, it also requires greater and greater intention in how you will direct the hearts and minds of the exceptional professionals in your care. Like children look to parents, people will now look to you as an authority as they seek clarity, answers, meaning, and certainty—certainty that you yourself will not have. They will crave your attention, acknowledgment, and validation and not even notice your need for the same. The higher your level of leadership, the more you must take time to reflect, hear yourself think, and become clear and focused so that you can lead others well, with as much clarity as any one of us is ever going to get in our inherently uncertain world. You must now become your own champion, because almost no one else will now play this role for you.
As with parenting, there is no one way to success, very few answers, and no authority who can advise you. And, just as with parenting, the stakes are high. But if you begin with the end in mind and are able to remind yourself of the kind of leader you want to be and of the impact you hope to have in your life and career, you have the greatest potential to get the key things right. You can then look back and be proud of who you were and how you led. And that's a legacy worth leaving!
For inspiration, watch this beautiful film.
For reminders, read this book