Necker Island: Group Opening and "I Want You To Win!" Coaching Skills for Creative Leadership session
"I Want You To Win!" Coaching Skills for Creative Leadership
Here is a video that captures the incredible event I had the good fortune to attend and speak at.
"It was an honor to have Susanne open our first business session on Necker Island, the private home of Sir Richard Branson. Susanne captured her audience within seconds following in the footsteps of fellow leaders standing in the Temple House, she was able to connect new friends together, lead us into a positive place of growth and strength, where we could develop, change and inspire each other through her guidance. The impact of Susanne's leadership was felt not just during our time together but has been a continued lesson for attendees since. Susanne's work is a passion that can be felt through her emotional intelligence, warmth, and care in all that she does for others." – Fiona Chalk, Founder and Event Organizer
Leadership for a New World
Championing Ourselves. Championing Others. Keynote & Interactive Development Session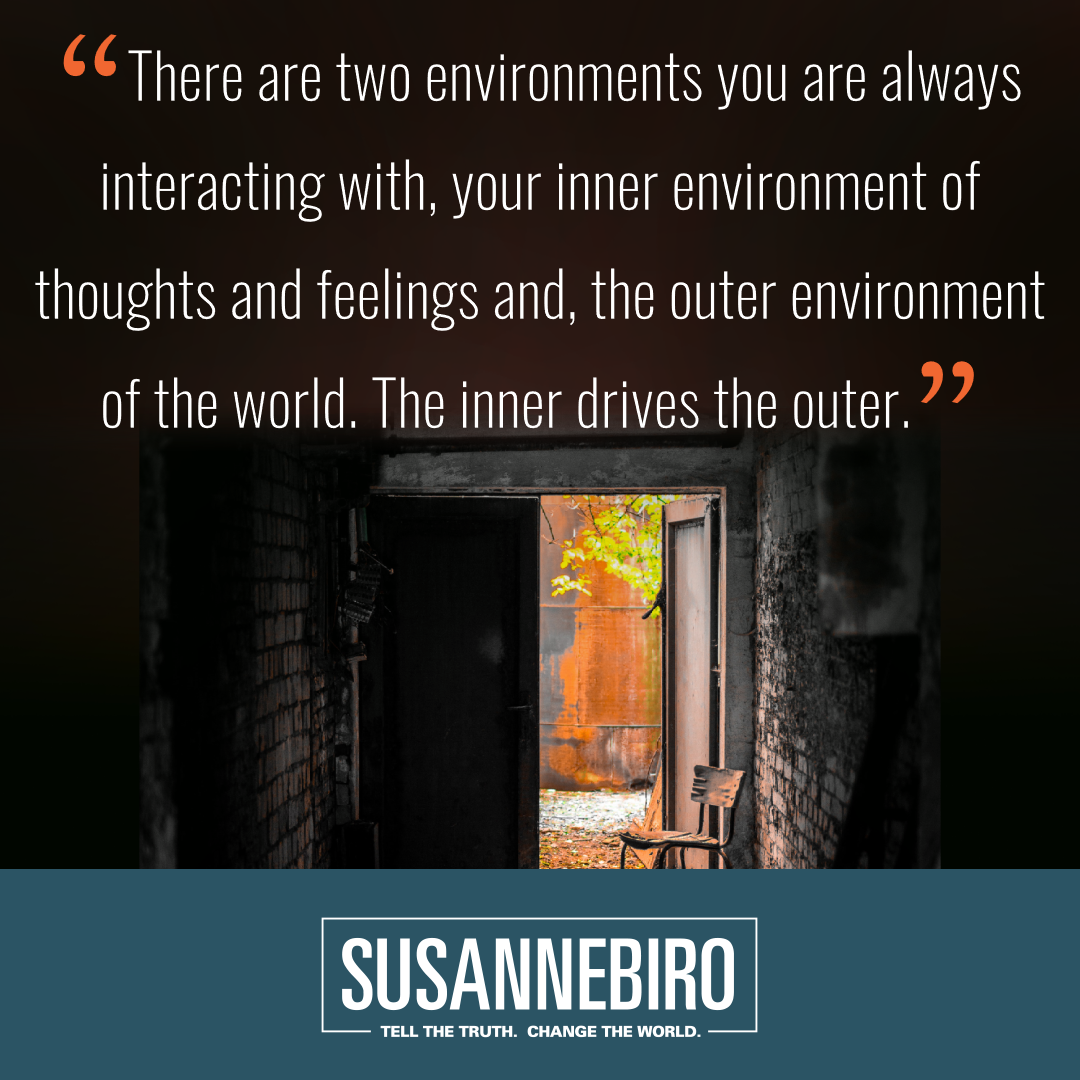 Championing Ourselves:
You are the instrument of leadership and in order to be great for others and your organization, you must first be great for you, inside of yourself. These are dynamic times, and in order to thrive, it is imperative that leaders are performing at their best. This starts with being able to champion themselves in a way that most leaders are not yet skilled at doing. This keynote message will leave participants with clarity on how they can and must now focus their mind for greater leadership effectiveness, fulfillment, and success. This message can be delivered as a 20-minute message, as well as a one-hour keynote plus working session. It can be delivered in-person or virtually to audiences large and small.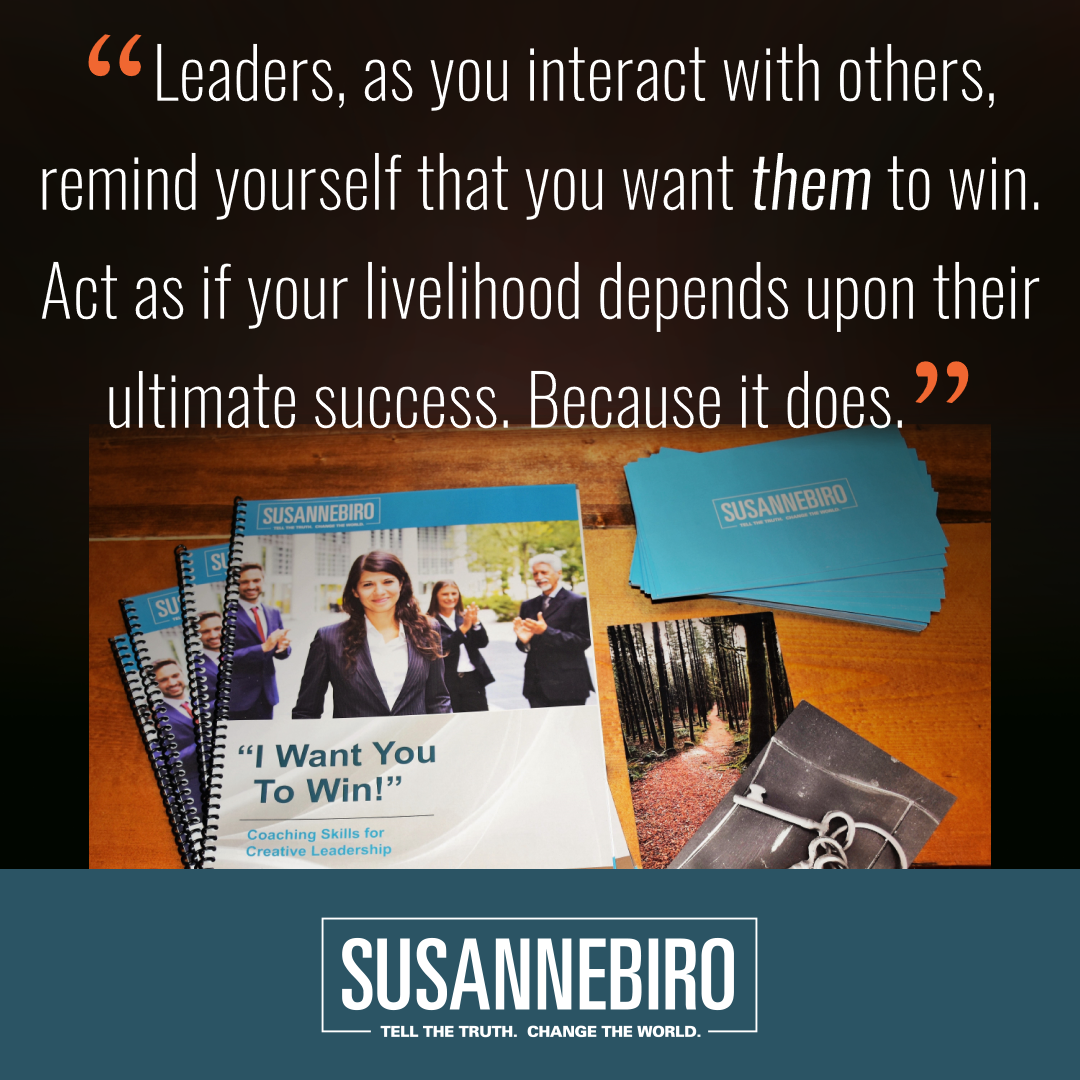 Championing Others:
We are all striving to innovate and foster a highly connected, engaged workforce and culture, one filled with creative leaders who attract, inspire and unleash our organization's very best talent - and who can now do so remotely. This working session follows the Championing Ourselves keynote and builds upon the message by addressing what leaders can do today to foster the kind of relationships that result in exceptional performance from all employees at every level. It will share a way of being and a call-to-action that asks each of us to become the kind of leader we seek, where we are coaches for one another, actively championing each other, with the tacit message underneath in all we do being simply this: I want you to win!
This development experience is a custom-designed, interactive working session. It can also be delivered in person or virtual in one-hour, 90-minute, or a two-hours. It is for audiences large and small.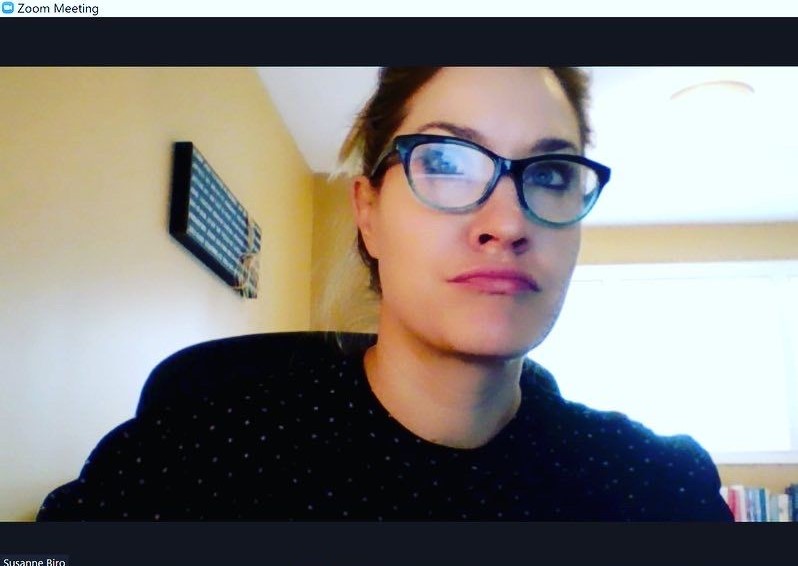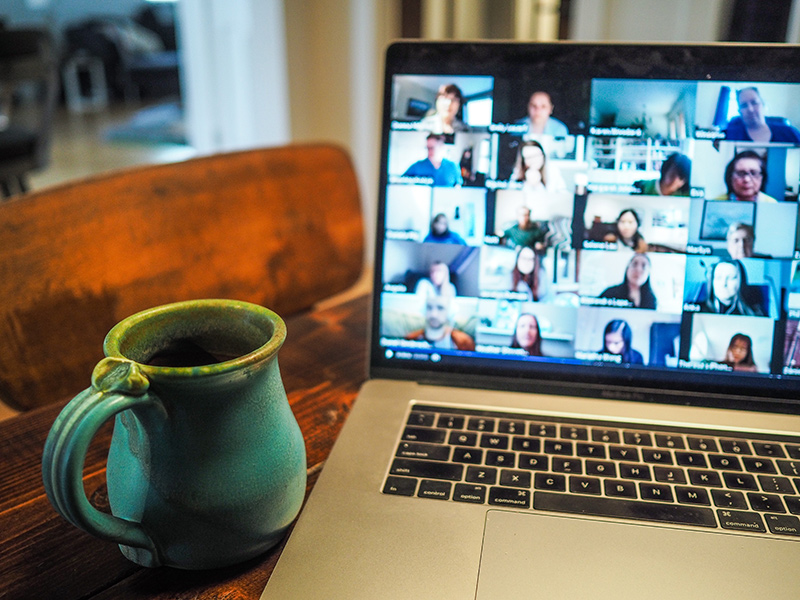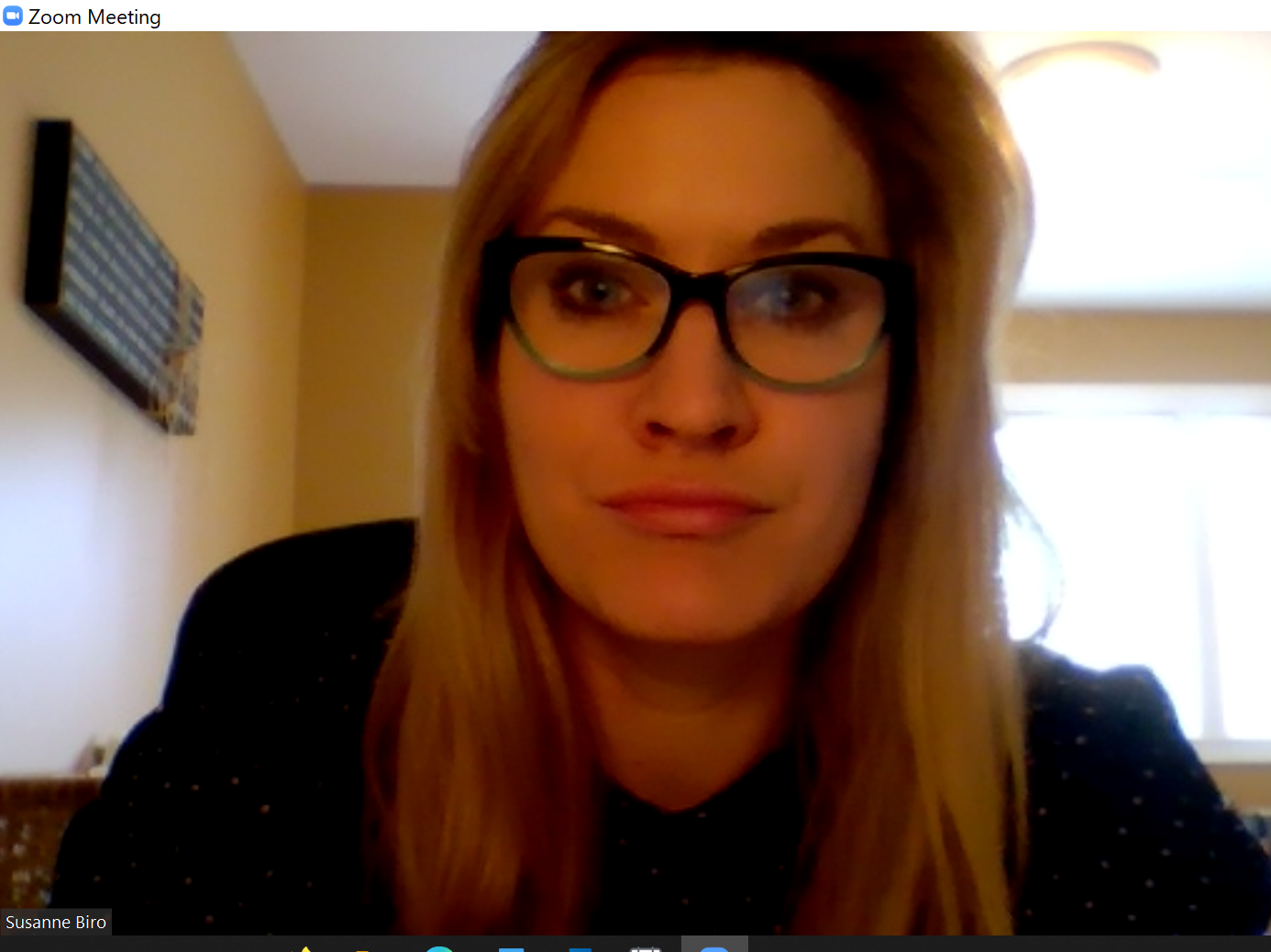 Center photo by Chris Montgomery
The Inner Game of Executive Level Leadership Keynote
"Susanne recently spoke at a virtual leadership summit hosted by my organization (Northland Properties), including over 300 senior leaders, and she stole the show. Her keynote was filled with a simple, incredible, actionable message, and her energy kept everyone at the table wanting more. Susanne was a pleasure to work with leading up to the event and I would wholeheartedly recommend her as a speaker and facilitator for any leadership event. We look forward to working with Susanne again soon!" - Alisha Reynolds, Vice President, Sandman Hotel Group
The Inner Game of Executive Leadership
We are living through an unprecedented time of globalization, technological advancement, and workplace demographics, with more generations and cultures working side-by-side than at any other time in our history. Most of us are struggling simply to keep pace. And, if we are paying attention, we have very real and deep concerns about how to stay relevant as entire industries disappear and brand-new ways of living and working are rapidly adopted.
How can we be best lead ourselves in such unprecedented and dynamic times?
How must we engage others and lead our organizations?
This keynote session addresses the real frontier of leadership development: our mind, as our inner game always runs our performance "out there". This session covers research on the kind of leadership our world needs now (what it looks like and what it will require of each of us). It also provides attendees an opportunity to make this information personal. Attendees leave with greater awareness of how to advance their own inner game for greater leadership effectiveness and corresponding business success.
Strategic Leadership Forum: Pebble Beach, CA: The Inner Game of Executive Level Leadership
I gave a keynote to 40 CEOs of some of the largest credit unions in the United States. The #1 and #2 "Best Places to work" in the entire nation were among them. The event was delivered in partnership with my US firm Syntrina Leadership and it was held at the beautiful, world-class Pebble Beach.
CUES Closing Keynote: Amelia Island Plantation Resort, Florida: The Inner Game of Executive Leadership.
This keynote was delivered as part of my US-firm Syntrina Leadership. A summary of my message was published in CU Management. It was an honor to speak at this important event and to share the stage with a personal hero, Stephen MR Covey.
The 3rd Annual Gala of Grace: A Journey Towards Courage
I had honor of keynoting the 3rd annual Gala of Grace, an event to support the North Shore Crisis Services Society which helps women flee domestic violence and abuse. In preparing for the event, I was very sad to learn that in its 37 years of operating, the need for its services has not diminished, and as many women as they are able to help, they still must turn away hundreds of women and children in need each year.
Violence and abuse towards women in our communities, and on our planet, simply must stop.
What I find encouraging is the renewed voice from women who are standing up for themselves and standing up for each other, speaking their truth, and coming together to say, "This is wrong", "No more", and "Not on my watch".
In this keynote, with a room filled with professional women, we talked about courage and what it means for each of us to live a truly courageous life.
It was an amazing and beautiful event, raising $79,000 for NSCSS! I left inspired, reminded at how many beautiful people work tirelessly to do good in and for the world.
"Through her unique and genuine approach, it felt like Susanne was talking with us – not to us. She posed questions to the audience of 300 women that made us all reach in deep inside and uncover the truth. Susanne is a brilliant speaker and a gracious human being." – Patricia Kelly, Gala of Grace Event Director and IF Communications Partner
TEDx: Brentwood College: Leadership – Lessons Learned in a Barber Shop
Over the last 6 years, it has been my pleasure to curate the School's TEDx event. I have had the luxury of working with notable authors, actors, intellects and entrepreneurs of all kinds. Susanne was one of the best I have had the pleasure of collaborating with. She is conscientious in her approach both in terms of developing the deliverables but perhaps more important, in the care she takes to ensure her messaging is relevant and resonates with her audience. She brings her ebullient spirit to bear on the subject and works diligently to deliver an authentic experience. I think she's aces, as they said in the 20s, and wouldn't hesitate to recommend her as a speaker or a consultant. - Ian McPherson, Director of Communications and Marketing at Brentwood College School
My TEDx Talk, a tribute to my beautiful mother, Elfie Biro (1945 – 2007).
Years ago I wrote, this post for my mother to capture all I learned about business by working in her barbershop. She loved it! I am so glad she got to read it before she died. I am certain she would be over-the-moon to know that her lessons continue to live on in me and in the work I do with senior level leaders. I sincerely hope you enjoy this talk and that it reminds you that love is power.
May you journey well.
With love, Susanne.
Our world has changed, rapidly and in unexpected ways. As the crisis hit, I offered and held pro bono sessions with leaders from around the world. And I want to continue to do what I can to help. As a result, I now offer hourly sessions to ensure leaders everywhere can quickly get the perspective, clarity and focus they need to lead themselves, and therefore others, well during these challenging and uncertain times.
Three Options - Select and Book
C-Suite $500 USD
Senior Leadership/Founder $300 USD
Pro Bono New Clients