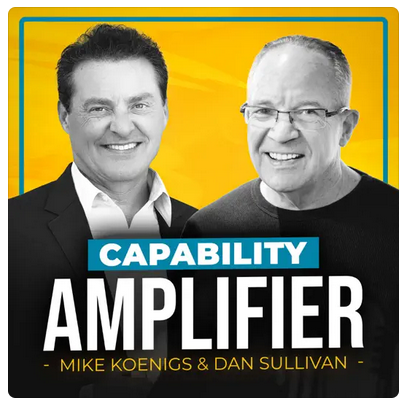 Mike Koenigs' Conversation with Darius Mirshahzadeh: $200 Million to Overcoming Anxiety and Back

I recently tuned into a compelling conversation where Mike Koenigs and Darius Mirshahzadeh delve deep into the juxtaposition many of us face: achieving external accomplishments versus nurturing internal fulfillment.
Despite his immense success, Darius candidly shares his struggles with overwhelming anxiety and the persistent feeling of unfulfillment, feelings many of us can relate to, even amidst the kind of external success most only dream of.
Some key insights that deeply resonated with me:
Professional milestones alone don't necessarily deliver the feelings of success, peace, and contentment we often anticipate.
Irrespective of our outward successes, many of us experience life as a continuous series of problems and anxieties.
A transformative shift in focus is possible and essential! The solution lies in prioritizing and cultivating a beautiful inner life.
Remarkably, when we nurture our inner world, authentic, rewarding, fulfilling success seems to follow naturally.
This conversation serves as a profound reminder that a fulfilling life begins and resides within. From there, it extends to those we work with and through, transforming relationships from exhausting to rewarding. If you've ever felt that there's more to life than mere achievements or if you're in search of a deeper sense of fulfillment, I'd highly recommend giving this episode a listen.
It might just offer a refreshing perspective that will allow you to enjoy your current success today, and live a happier life now.
#InnerFulfillment #ExternalSuccess #MikeKoenigs #DariusMirshahzadeh #LifeLesson #ExecutiveInsights #CEOLife #BusinessFounders #LeadershipReflections #SuccessMindset #CultivatingSuccess #TopTierLeadership #FounderPerspectives #ExecutiveJourney