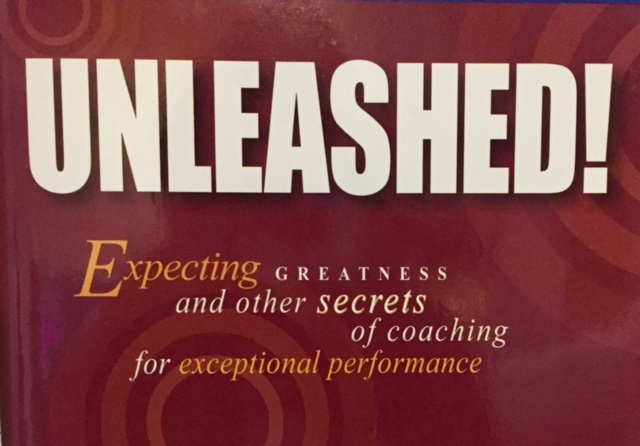 Your free ebook is here: unleashed-ebook-final
If you are a manager, executive, consultant, or entrepreneur, you need to impact the performance of those around you.
Over the last decade, coaching has become a critical competency for leaders at all organizational levels. Unfortunately, many have little experience with, or training in, the processes which distinguish true coaching from the mechanics of "managing" performance.
Unleashed! will provide you with the insight and tools that professional executive coaches employ to foster exceptional performance in others. There are three timeless practices and principals that all truly effective leaders and coaches demonstrate:
Earning the Right to Coach: focusing first on becoming the kind of person from whom others genuinely want to receive coaching,
A Perfect Partnership: creating outstanding relationships and continually investing in others,
Dangerous Conversations: having the real conversations with those you need to have them with, and doing so early and often.
The book Unleashed! Expecting Greatness and Other Secrets of Coaching for Exceptional Performance is based upon the two-day Leader as Coach program, a program that is now available in eight languages and which has been adopted by world-class organizations like American Airlines, American Express, Arizona Federal Credit Union, Brooks Running, Calgary Health Region, Colgate-Palmolive, Celgene, Derma Services, Eastman Chemical, Epcor, Erie Insurance, LCBO, General Electric, Group Health, Husky Oil, Invesco, KPMG, Masco, Mayo Clinic, Mercedes, Motorola, Salesforce.com, T. Rowe Price and St. Jude Medical, among numerous others.
Your free ebook is here: unleashed-ebook-final
Please feel free to share!