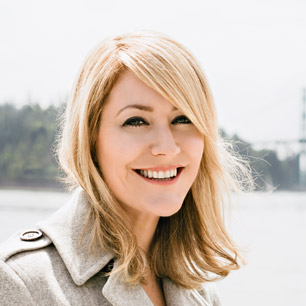 Vegan Leadership Coach Susanne Biro Trains Value Driven Executives as Global Impact Leaders
NEW YORK, NY / ACCESSWIRE / May 18, 2016 / Susanne Biro, a Vancouver leadership coach, author, and vegan, works with successful, value-based entrepreneurs, business owners, and organizational leaders who are not merely focused on leading their organizations to profit but who will lead out in globally sustainable and ethical ways and lead our world well.
Biro is a rare form of coach that is emerging in the executive leadership wheelhouse as a new generation of business leaders who are focused on how business and their influence as leaders impact the planet. Most often these globally minded leaders incorporate veganism personally as the core and foundation of their leadership.
Biro believes the world is beginning to see a movement of ethical executive leaders rising up as compassionate change makers who take seriously their imprint on the world, both in business and in their lifestyle choices.
"Globally minded leaders are beginning to see that there is a single lever called veganism that can address so much of what concerns the human race – from cancer and heart disease to world hunger and global warming – and that we must act now. The urgency from a climate change perspective alone is alarming," says Biro.
On May 30th Biro will join Sir Richard Branson, founder of the Virgin Group, at his home on Necker Island for Change Makers. Rule Breakers, a gathering to learn and share ideas on how business can tackle the world's greatest problems.
Branson, known for his success as the founder and CEO of Virgin Group, is also known for being a business advocate with a central focus on people and the planet alongside profit. He believes business can and must lead the way to a better world, and is a founder of the "B Team," a nonprofit group of business leaders seeking a better way of doing business.
Biro says she is not only thrilled at the chance to meet with Branson and 30 other select change makers, but is looking forward to presenting and discussing her own ideas for collaboration.
"I am eager to learn from such an inspiring group of entrepreneurs. I am also grateful for the opportunity to share all I have come to learn about the impact eating and raising animals has on our health, our planet, and of course, the animal kingdom. I am certain I will come back from my time with Sir Branson changed and inspired to want to do so much more," says Biro.
http://finance.yahoo.com/news/vegan-leadership-coach-susanne-biro-043500922.html